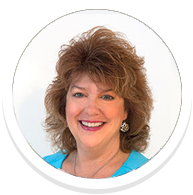 Why I love Get Movin'
and my role in helping schools
It is an amazing feeling to have taken the initiative to build a service that gives so much back to schools. We believe our students and their schools should be the #1 beneficiaries of all our efforts. Here at Get Movin' we do everything we can to give back and provide them with a better educational experience through the goals they reach with us. This includes making sure they are getting the most out of their fundraiser, promoting healthy living, and providing a personalized experience. It's very rewarding to see schools double and triple what they have raised in the past after adding our online donation system. It makes me proud to be a part of such a great cause since 2007 that is continually growing.
My background with school parent groups or event style fundraisers
I was a PTA President for my children's school and a volunteer for years in the early 2000's. I brought the very first fun run to their school and raised $28k in 2 weeks. It was a great success at the time and prompted my devotion for engaging in the of helping schools! From there I learned so much about what I could do to help change the way people see school fundraising.